[Video] Teachers Watch Primary School Pupils Sing Naira Marley's Song, "Opotoyi" On The Assembly Ground – Is It Right?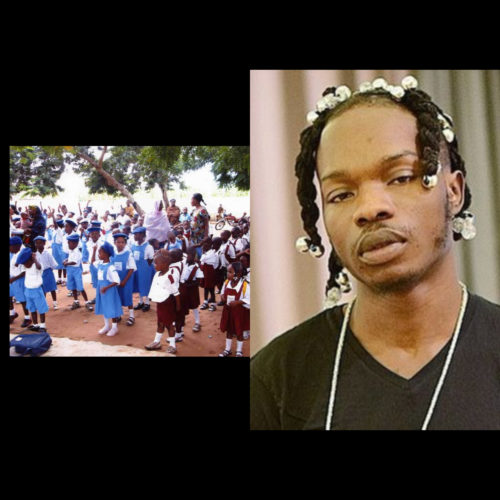 A video just came up on social media now that seems quite disturbing and not all that encouraging.
It's a video of some primary school students singing Naira Marley's 2019 hit single; "Opotoyi" at the school assembly ground while under the supervision of their teachers. This video in as much as it would put a smile on the face of Naira Marley as he would be glad the young also resonates with his craft would be heartbreaking to some parents who are trying their possible best to make sure their wards stay away from bad influence. That is the opinion of almost everyone who has seen the video. This opinion has come as a result of the lewd lyrics adopted in the song and its negative preaching.
This video although expresses the social side of the students, it has however not been expressed in the perfect direction and the teachers should be called to order. What do you think?
Watch video below: