DOWNLOAD MP3 : DJ OP Dot – "Madasi 3.0" f. Kush Kana x Otega & Baddomushin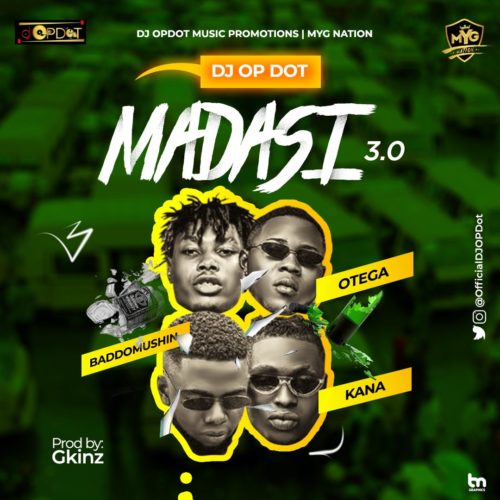 It's a new dawn with a dynamic hit, Titled "Madasi 3.0" call it world banger from #TheYoungestDJ with the hottest Mix. DJ OP Dot featuring the most trending and fast-rising artistes Kush Kana (kosase), Otega (Jogbo Boy) &Baddomushin in a new street banger that gives the street the right orientation to be a self minded person.
DJ OP Dot
is a turntable pioneer and also an artist that's well recognized in his style and concept of his brand. The song was Mixed & Mastered By
Gkinz
.
.