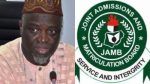 If you have ever wondered when reprinting of Jamb slip will begin for 2019 then this article is for you. According to history,
Jamb reprint
begins a few days before the exam. This implies that reprinting of Jamb exam date for this year will begin in March 2019.
If you are still wondering what Jamb reprint really means and how to reprint your Jamb slip for 2019
Jamb exam date
then you are at the right place and at the right time. According to Jamb,
Reprinting of Jamb Slip for 2019 begins in March 2019
. The exact date shall be communicated. You may want to
click here to reprint
.
Normally, Jamb doesn't include your examination date and exact venue when you register for the exam. Your initial Jamb 2019 slip only contain your personal details and educational information.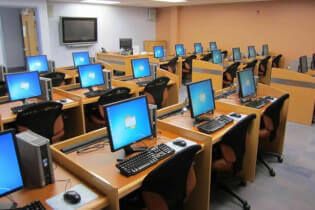 Close to the examination date, you will be required to reprint your slip again to show when you are going to write your exam, the exam time and the place/venue you would write it.
The reason for this step is that Jamb is written in different days, time and venue (Jamb is in batches). Therefore, you need to know the exact time and day you are writing your examination. Don't miss your exam date or venue for any reason.
Note that the reprinting must be carried out using a computer system that has an attached printer. Alternatively, you could download the slip in your phone and go to any cyber cafe around to print it out at a very low cost.
How To Reprint Jamb 2019 Slip:
It is time to know how to reprint your jamb 2019 examination print out. Without wasting much time,
click here now
for how to reprint your jamb slip.
RECOMMENDED


A. JAMB CBT APP FOR 2019
B. WAEC APP FOR 2019 EXAM 
C. BE IN MY JAMB & WAEC CLASS
D. GET MY LATEST UPDATE FOR FREE



WHAT DO YOU WANT?


A. I WANT COMPLETE JAMB GUIDE
B  I WANT COMPLETE WAEC GUIDE
C. I WANT LATEST JOBS IN NIGERIA 
D. EVERYTHING ABOUT JAMB 2019
E. LATEST NEWS FROM MY SCHOOL
F. I WANT GOOD GRADES IN SCHOOL
G. I WANT LATEST SCHOLARSHIPS
H. I WANT TO LEARN BLOGGING & SEO
I.  I WANT TO 

SEARCH

 WHAT I WANT
J. I WANT TO GO HOME, IT IS LATE