May D Finally Weds His Swedish Baby Mama, Caroline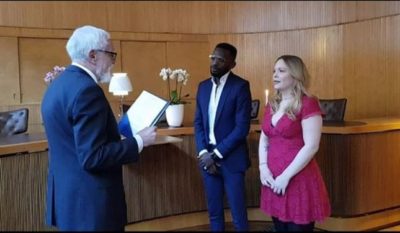 Nigerian singer MayD finally ties the knot with his Swedish baby mama, Caro. The  singer welcomed a bouncing baby boy earlier this month whom he named Ethan. Well he decided to take the next step which he calls big boy moves, by marrying his baby mama Caro. They both had a quiet court wedding which is why the news came as a shock to many people.
We at too exclusive say congratulations to the newly wed and wish their family a happy ever after.